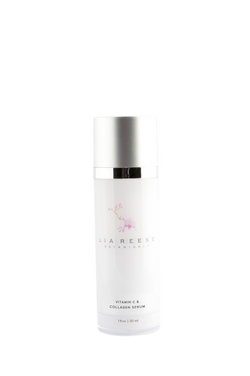 Vitamin C & Collagen Serum
Skin Type: Normal/All Skin Types, Dry/Sensitive/Dehydrated, Environmentally Stressed
Rejuvenate your skin with this Vitamin C and plant derived-Collagen Serum containing mild fruit acids and Vitamin C. Fast penetrating, this serum offers intensive revitalization for a silkier more youthful-looking complexion. Vitamin C has many known skin conditioning benefits, it is a natural anti-oxidant and illuminator which helps to improve the overall health of the skin.

Directions for use: Apply 1 to 2 drops of serum onto clean, toned skin and massage in gently.
Feature Ingredients: Plant Pseudo-Collagen; Multi-fruit Acids; Plant Pseudo-Hyaluronic Acid; Vitamin C
If you are unsure if this product is right for you, please contact a skin care professional today!