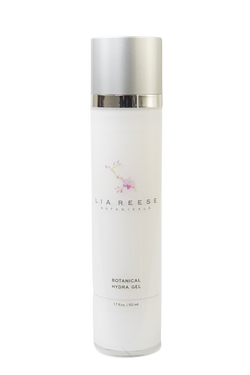 Skin Type: Oily/Combination/Problematic Skin
Botanical Hydra Gel is a lightweight, non-greasy hydrator that restores, hydrates and refines oily to combination skin. A unique gel texture neutralizes excess oil and shine without leaving skin feeling dry or rough. This botanical gel offers clarifying Lavender, Sage and Tea Tree oils that awaken pores for a refreshed complexion.

Directions for use: Following cleansing, apply a small amount of gel to face and neck and massage in gently. Allow 1-2 minutes for full absorption.
 Feature Ingredients: Vitamin E; Vitamin A; Panthenol; Asafetida Extract; Green Tea Extract; Calcium Silicate; Plant derived Hyaluronic Acid. 
If you are unsure if this product is right for you, please contact a skin care professional today!