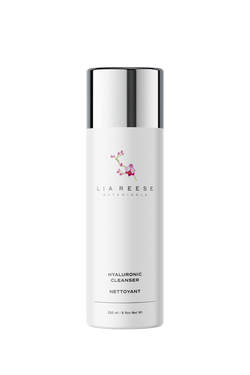 Skin Types: Mature, Dry/Sensitive, All Skin Types
New bigger size, 250ml!

Replenish hydration with this complexion-perfecting cleanser that offers natural moisturizing factors that optimize skin radiance and texture. Moisture attracting Hyaluronic Acid, Sea Vegetable and Argan Extract help to replenish humectants which result in a smoother more radiant complexion.
Directions for use: Apply to dry or damp face and neck with light, upward strokes and over closed eyes with gentle circular motions. Rinse thoroughly with warm water or remove with damp cotton pads.
Feature Ingredients: Glycoderm P, Phytocoll PF, Argassential™, Alfaflor Artemisia, Snap-8™ Peptide Solution, Argireline® Peptide. 
If you are unsure if this product is right for you, please contact a skin care professional today!