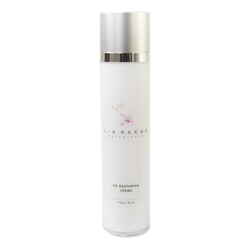 Blueberry O2 Restoring Cream
Skin Type: Dry/Sensitive/Severely Dehydrated Skin
Blueberry Restoring 02 Cream features an advanced concentrated formula that quenches even the driest skin without a greasy, sticky residue. A revitalizing blend of natural lipids support topical moisture levels that lock in hydration where it's needed most. Enhanced botanical extracts amplify skin condition, making this intensive moisture cream well suited to use both during the day and at nighttime.

Directions for use: Apply daily in the morning or evening to face, neck and décolleté. Allow to penetrate.

Feature Ingredients: Hydrolyzed DNA; Seabuckthorn Oil; Vitamin C; Green Tea Extract; Beta Carotene
If you are unsure if this product is right for you, please contact a skin care professional today!