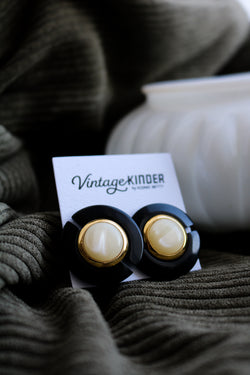 Lia Reese Canada
Vintage Kinder Bold Earrings.
Vintage Kinder Earrings.
One of a kind, antique earrings.
Each piece has been polished, sanitized, & have brand new backings to ensure the quality!
All pieces are vintage/antique, and are pre-loved so they may have some minor imperfections, but we can assure you they have been re-worked with quality always in mind.