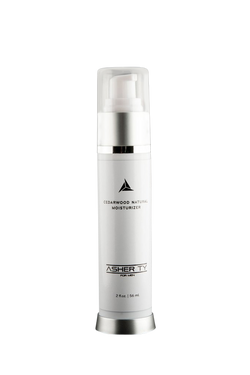 Cedarwood Natural Moisturizer
Skin Type: Normal/All, Dry/Sensitive Skin
Boost hydration levels and revitalize skin that is in need of a recharge. Cedarwood Natural Moisturizer is well suited to those who experience occasional loss of moisture or patchy dryness. Suitable to application following shaving, this cream offers rich butters and lipids that fortify skin for daily activity.

Directions for Use: Apply to face and neck following cleansing and shaving. Allow to absorb.
Feature Ingredients: Jojoba Oil; Pumpkin Seed Oil; Vitamin E; Arnica Flower Extract; Grape Seed Oi;; Rice Nutripeptides
If you are unsure if this product is right for you, please contact a skin care professional today!