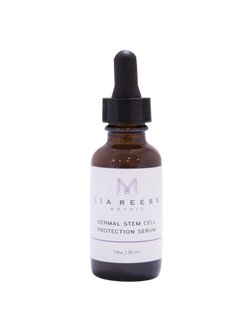 Dermal Stem Cell Protection Serum
Skin Type:  Dry/Sensitive; Mature/Anti-Aging Skin, Oily/Combination
Refresh and pamper moisture-deficient skin with powerful plant stem cells derived from  Argan, Grape Skin and Alpine Rose. This unique restorative cocktail helps maintain the dermal stem cells of the skin, reinforcing them from UV induced stress and ambient environmental aggression.
Directions for use: Liberally apply 2 to 3 drops onto clean face and neck in the am and pm.  Allow to absorb.
Feature Ingredients: Magnesium Ascorbyl Phosphate; plant derived Sodium Hyaluronate; Licorice Root Extract; Rhododendron Ferrugineum Leaf Cell Culture Extract
If you are unsure if this product is right for you, please contact a skin care professional today!