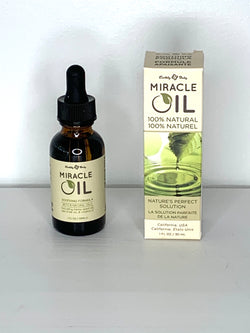 Lia Reese Gift Collection
Earthly Body Miracle Oil
All Natural Healant!
Miracle Oil's uses and benefits are limitless..
Moisturizes and repairs cuticles.
Helps heal minor cuts and burns.
Provides intense moisturization.
Heal shaving bumps and waxing irritation.
Heals chemical burns.
Stretch mark prevention.
Heals skin disorders.
Scar prevention, piercing and tattoo care.
Treats sunburns, insect bites and more!
Contains:
Tea Tree Oil, Hemp Oil, Vitamin E and Avocado Oil