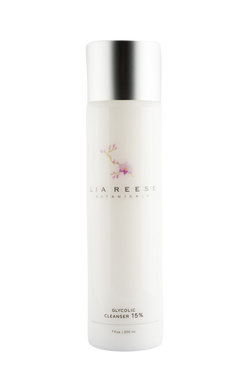 Skin Type: Normal/All, Oily/Combination/Problematic Skin
TIP: Cleanser is an ideal daily exfoliant!
New bigger size, 250ml!
Revitalize daily with the gentle exfoliating benefits of this exfoliating cleanser. Alpha Hydroxy-Glycolic Acid helps to release dull skin that can accumulate on the skin's surface. A powerful complex of botanical extracts fortify and elevate skin vitality, this foaming cleanser assists with the natural turnover of the skin.
Client Use: Wet hands, face and neck; gently massage a small amount of cleanser into skin avoiding eye area. Rinse thoroughly to remove. Slight tingling may be felt upon application.
Mode d'emploi: Mains mouillées, visage et cou; appliquez une petite quantité de nettoyant sur le visage et massez en évitant le contour des yeux. Rincer pour enlever.
USE ONLY AS DIRECTED. Avoid contact with the eyes. If irritation persists, discontinue use and consult a physician. It is recommended that prior to exposure to the sun, users cover areas where ahas have been applied with sunscreen. Contact of the product with the skin must be of limited frequency or duration.
SUIVRE LE MODE D'EMPLOI. Éviter tout contact avec les yeux. Si l'irritation persiste, cesser l'utilisation et consulter un médecin. Avant toute exposition au soleil, il est recommandé d'appliquer un écran solaire sur les régions où le produit contenant des AAH a été appliqué. Le contact du produit avec la peau doit être de fréquence ou de durée limitées. 

Feature Ingredients: Glycolic Acid; Dandelion Extract; Comfrey Extract; Lemon & Grapefruit Essential Oils.
If you are unsure if this product is right for you, please contact a skin care professional today!