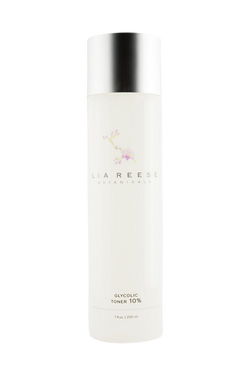 Skin Type: Mature/Anti-Aging, Oily/Combination, Normal/All Skin Types
Gently clarify skin of impurities with this citrus-based Alpha Hydroxy Acid-based Glycolic Toner that gently sweeps away excess oils and dead skin cells left over from cleansing. Consistent use over time will result in improved clarity.
Directions for use: Apply toner to skin with cotton pad.
Mode d'emploi: Appliquer le tonique sur la peau à l'aide d'un tampon de coton.

USE ONLY AS DIRECTED. Avoid contact with the eyes. If irritation persists, discontinue use and consult a physician. It is recommended that prior to exposure to the sun, users cover areas where ahas have been applied with sunscreen. Contact of the product with the skin must be of limited frequency or duration. 
 SUIVRE LE MODE D'EMPLOI. Éviter tout contact avec les yeux. Si l'irritation persiste, cesser l'utilisation et consulter un médecin. Avant toute exposition au soleil, il est recommandé d'appliquer un écran solaire sur les régions où le produit contenant des AAH a été appliqué. Le contact du produit avec la peau doit être de fréquence ou de durée limitées.
Feature Ingredients: Glycolic Acid; Bladderwrack Extract; Green Tea Extract; Chamomile Extract; Panthenol
If you are unsure if this product is right for you, please contact a skin care professional today!