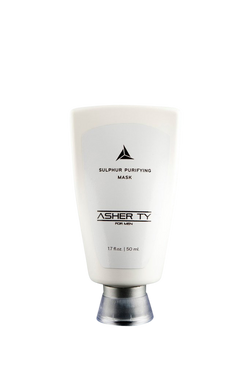 Skin Type: Oily/Combination, Normal/All Skin Types
Enjoy the superb equilibrium restoring properties of this natural, earth derived mask that offers purifying Clay and balancing Willow Bark that attracts dirt while sweeping away excess oil. Clarifying botanicals resist topical factors that can diminish radiance and clarity.
Directions for Use: Once to twice weekly. After cleansing, apply an even layer over face and neck. Leave on for up to 10 minutes. Mask will dry and tighten with time. Rinse well with warm water and facial sponge or shammy. If a less drying effect is desired, keep mask moist and/or use a thinner layer of product.
 Feature Ingredients: Kaolin Clay; Sulfur; Rosemary Leaf Oil; Burdock Root Extract; Grapefruit Peel Oil
If you are unsure if this product is right for you, please contact a skin care professional today!