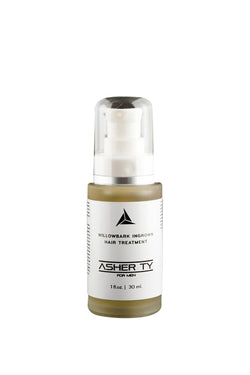 Willowbark Ingrown Hair Treatment
Skin Types: Suitable for All Skin Types
Combat shaving and waxing challenges this superb serum that tackles hair management concerns. Organic Lavender Alcohol and purifying Lactic Acid targeting congestion and build-up of skin-trapped hairs  that can get in the way of a close shave. Aromatic Camphor and Lavender Oils make this treatment serum a sensory experience that is suitable for all genders.
Directions for use: Apply to dry skin. For first use, apply to a small area for 5 minutes to test for sensitivity. Apply serum to desired areas. For best results apply at night and leave on. Do not rinse off.
Feature Ingredients: Willow Bark Extract; Lavender Alcohol; Acai Berry Extract; Lactic Acid; Vitamin E
If you are unsure if this product is right for you, please contact a skin care professional today!